White Chocolate Lavender Slice And Bake Shortbread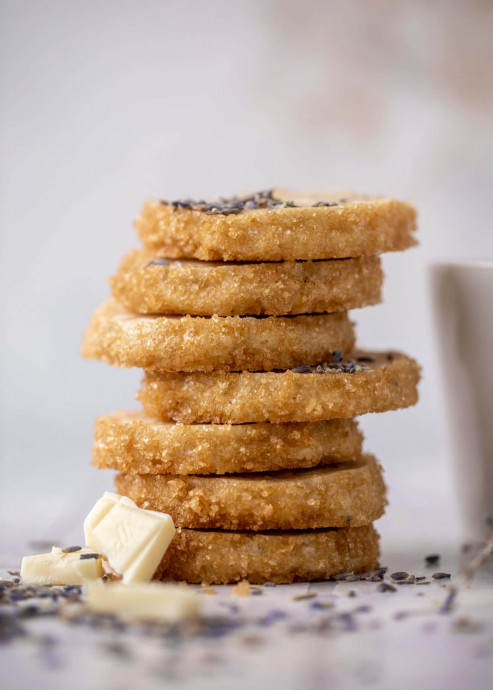 This white chocolate lavender shortbread is a perfect slice and bake cookie! It is so light but rich and buttery at the same time – with a hint of floral flavor. Perfect for spring!
I should note that this is a fancy cookie. You know? It's not a comfort cookie, like a warm chocolate chip right from the oven. It's a bougie cookie that you can serve with tea. Or cocktails. This white chocolate lavender shortbread is so dreamy. Buttery, rich and springlike all at the same time. It is just PERFECT for this season!
Chocolate chip cookies will always have a place and so will these. I love to make both. For this recipe, I skipped browning the butter. That sounds ludicrous, because I love brown butter! But it just adds time to the cookies and we don't need that here.
I like the thought of these being more light and vanilla-y, as opposed to warm and caramely. Let's make them!
Ingredients:
½ cup loosely packed brown sugar
¼ cup sugar
1 ½ tablespoons dried culinary lavender
1 cup unsalted butter
2 teaspoons vanilla extract, plus more if needed
2 cups all-purpose flour
4 ounces high-quality white chocolate, chopped
1 large egg + 1 teaspoon water, for egg wash
coarse sugar for rolling
flaked salt, for topping