Southern Coconut Poke Cake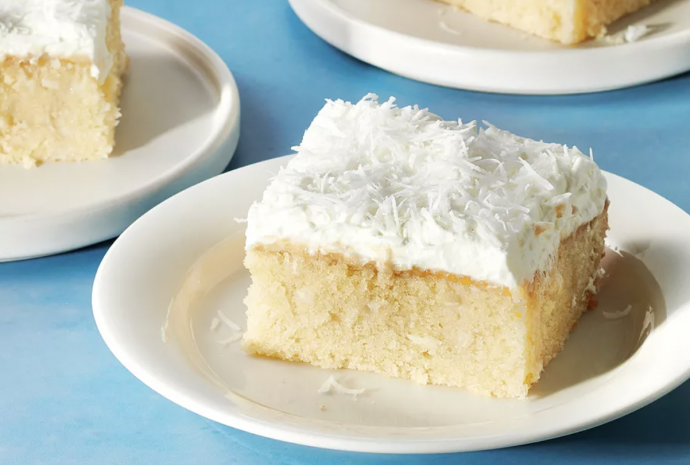 A cake mix makes this moist coconut poke cake super easy. Poke cakes take their name from the process of poking holes in the warm cake. In this recipe, the coconut cake is poked to make holes and then it's topped with a simple mixture of sweetened condensed milk and coconut cream. The cooled cake is frosted with whipped cream and flaked coconut. The layers of flavor make for a coconut lover's dream.
If you'd like to toast some of the coconut, spread it in a single layer in a large, dry skillet over medium heat. Cook, stirring and turning constantly until the coconut is lightly browned. Sweetened coconut browns quickly, so watch carefully. Transfer the coconut into a bowl to cool before sprinkling over the whipped topping. Toasting even a small amount of coconut adds extra texture, flavor, and color to the cake.
Ingredients
1 (15.25-ounce) box white cake mix, prepared and left in 9 x 13 inch pan
1 (14-ounce) can coconut cream, such as Coco Casa or other sweet cream of coconut product
1 (14-ounce) can sweetened condensed milk
1 (16-ounce) tub whipped topping
3 1/2 ounces shredded sweetened coconut, about 1 1/3 cups