Buffalo Chicken Dip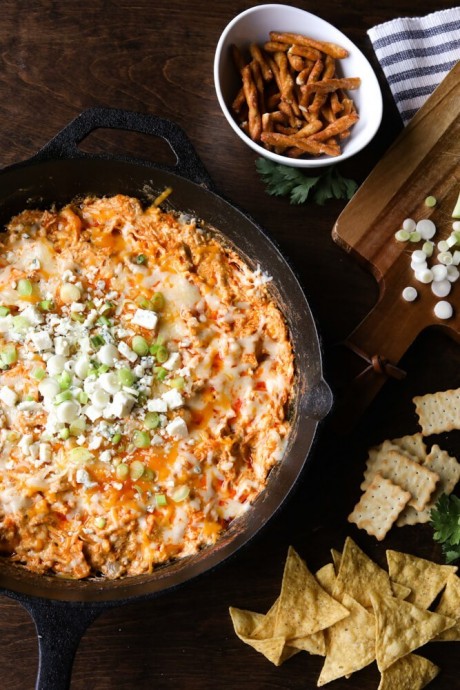 This Baked Buffalo Chicken Dip Recipe starts out in a cast-iron skillet then baked in the oven. Once out of the oven, it is loaded with more cheese and green onions. Serve with crackers, pretzels, or celery & carrots.
Easily one of our favorite dip recipes. This RedHot Buffalo Chicken dip is easy to make, has yummy variations, it tastes fantastic, and it is a great leftover especially for a midnight snack. Wing Dip is easy to make and there are a few different ways to make it. I have made Buffalo Chicken Dip in a crockpot, instant pot, skillet, and oven. Either way, you can't go wrong.
Not only are the various cooking methods but there are plenty of ingredient variations that I have listed below. No matter how you tweak the recipe it will still have that buffalo sauce flavor that you crave. As long as the cheesy buffalo chicken dip has been stored in an air-tight container in the refrigerator it will stay good for 5 days.
Ingredients:
8 oz Cream Cheese room temperature
1/2 cup Ranch Dressing
1/2 cup Frank's RedHot Sauce
1/2 cup Blue Cheese Crumbles
2 cups Shredded Cooked Chicken
For the Topping
1/2 cup Shredded Sharp White Cheddar
1/2 cup Shredded Sharp American Cheddar
1/4 cup Blue Cheese Crumbles
1/4 cup Diced green onions.