Baked Stuffed Fish Fillet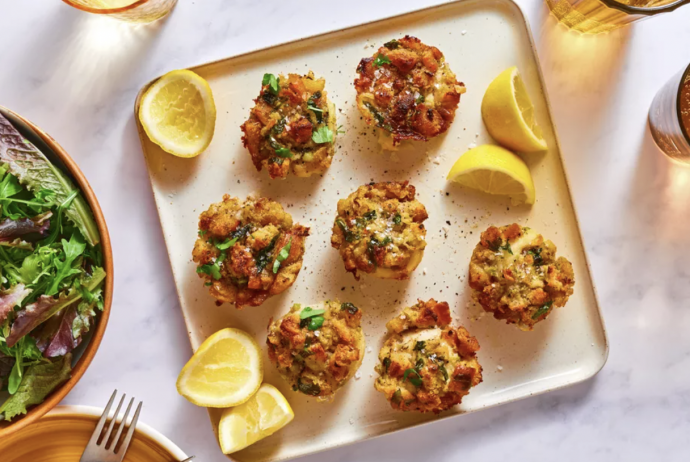 This baked stuffed fish may be made with any mild, white, and thin fish fillets. Sole and flounder are excellent choices, and tilapia can work as well. The fish is uniquely baked in muffin cups with the stuffing in the center. The stuffing is a combination of fresh breadcrumbs, sage, and chopped celery.
Serve this baked fish with your favorite sides, such as steamed vegetables, rice pilaf, french fries, or a tossed salad. Some homemade cornbread would be a good addition to the meal also, along with coleslaw. It's a great make-ahead dish and it freezes well, too.
Ingredients
1 1/2 to 2 pounds thin fish fillets, such as flounder, sole, or tilapia
1 teaspoon kosher salt, plus more to taste
3 tablespoons finely chopped onion
1/2 cup finely chopped celery
6 tablespoons butter, melted
1/8 teaspoon freshly ground black pepper
1 teaspoon dried sage, crumbled
4 cups dry bread, cut or torn into 1/4-inch pieces
6 teaspoons butter
Chopped parsley, for garnish
Lemon wedges, optional