Blueberry Muffins Recipe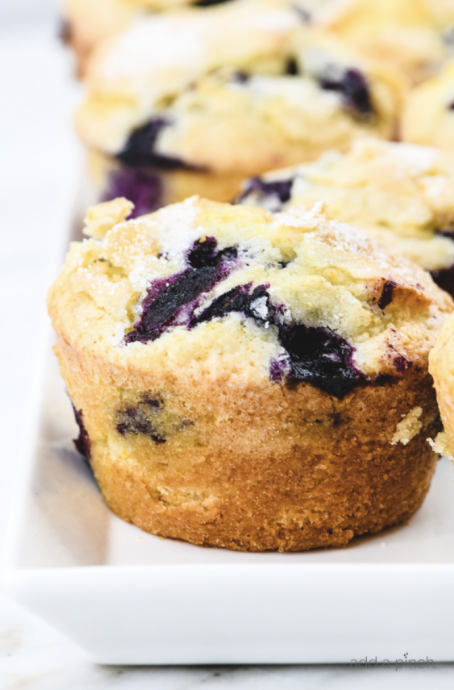 This easy, one bowl recipe makes the best blueberry muffins! Bursting with blueberries under a sparkling sugar topping! This easy recipe comes together quickly and bakes into a beautiful, bakery style blueberry muffin every time!
Blueberry Muffins have always been one of my family's favorite muffin recipes! And I love how quick and easy this recipe is to make for a breakfast, brunch or snack. They make the perfect grab and go item on busy mornings, but also make a wonderful treat for a more leisurely breakfast with a cup of coffee or tea.
Ingredients:
1/2 cup butter room temperature, plus more for pan
2 cups all-purpose flour plus more for pan
1 1/2 teaspoons baking powder
1/2 teaspoon salt
2 cups fresh blueberries
1 1/2 cups sugar plus more for topping
2 large eggs
2 teaspoons vanilla extract
1/2 cup milk
2 tablespoons grated orange rind optional