Vegan Applesauce Muffins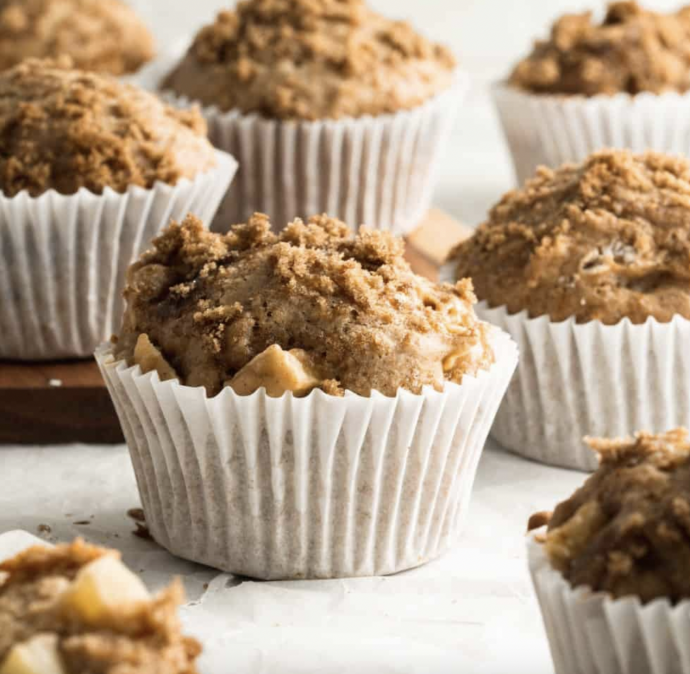 Soft and spiced vegan applesauce muffins, free from oil and dairy, also vegan-friendly!
These easy-to-make muffins are a handy and delicious snack or breakfast.
Making vegan apple sauce muffins from scratch really isn't that hard and doesn't require any fancy "replacement" ingredients like flax eggs, instead it relies on the applesauce to work as a binder for the muffins, and simply put- it works. These fluffy and moist muffins are as healthy as they are delicious and they are a perfect snack for enjoying during Summer.
They're simple and easy eggless applesauce muffins that use cinnamon, cardamom, and nutmeg to spice up every bite. They also have a spiced sugar topping that will have you swooning. Love at first bite.
Ingredients:
1 cup applesauce
1 tsp vanilla extract
¾ cup brown sugar
½ cup non-dairy milk
2 ½ cups all-purpose or wholemeal flour
1 tsp ground cinnamon
¼ tsp ground cardamom
Pinch of freshly ground nutmeg
2 tsp baking powder
½ tsp baking soda
1 red apple, peel and diced
Topping
3 tbsp brown sugar mixed with ½ tsp ground cinnamon