Easy No-Bake Granola Bars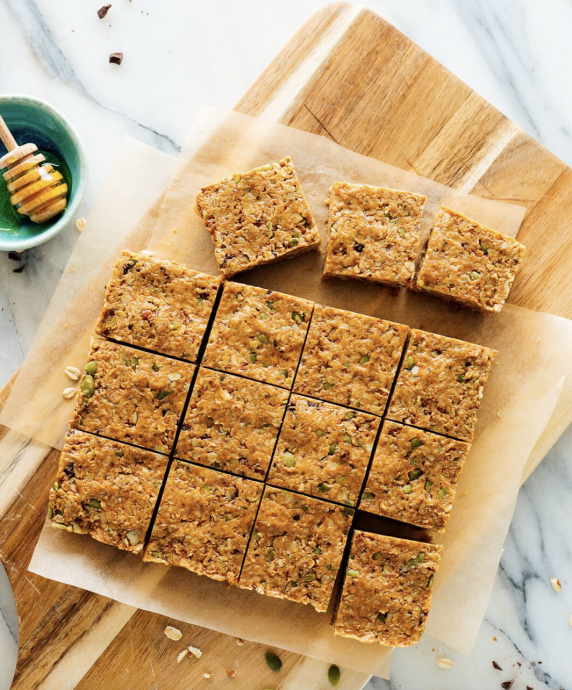 Meet my favorite granola bar recipe. These granola bars are delicious and easy to make with basic pantry ingredients. You don't even have to bake them!
These granola bars can pass as a quick breakfast, and they make a perfect snack. I love to pack these bars for road trips and flights, and I love hearing from moms who make these granola bars regularly for their kids. They're a big hit with all ages.
As you'll see, the recipe is versatile, so you can easily incorporate your favorite flavors, like nuts, chocolate and dried fruit. You'll find my go-to flavorings in the recipe below if you want to follow my lead.
These granola bars have spared me from some hangry moments lately. They're satisfying, just sweet enough, and stick with me for a few hours. Granola bars to the rescue!
Ingredients:
1 ¾ cups old-fashioned oats or quick-cooking oats
1 teaspoon ground cinnamon
½ teaspoon fine sea salt (if using regular table salt, scale back a bit)
2 cups mix-ins* (nuts, seeds, chocolate, shredded coconut or dried fruit)
1 cup creamy peanut butter or almond butter
½ cup honey or maple syrup
1 teaspoon vanilla extract