Fresh Mint Chip Ice Cream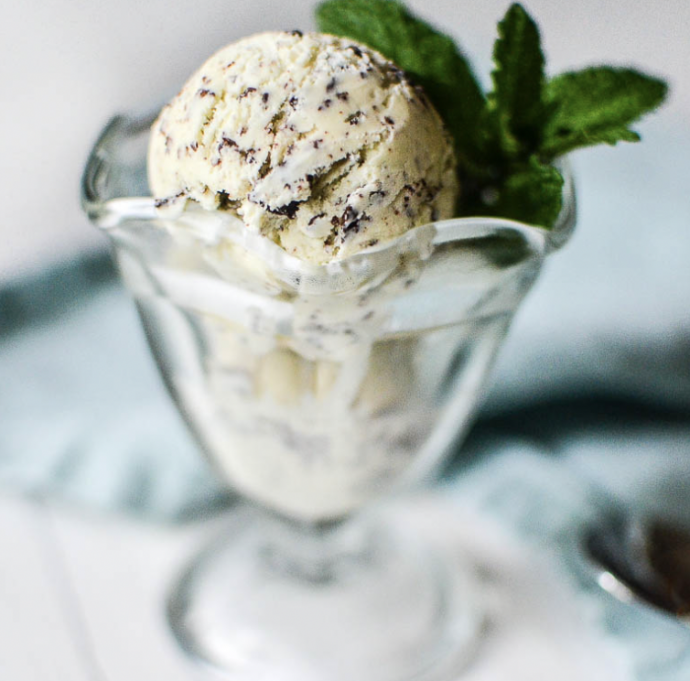 Fresh Mint Chip Ice Cream is made with real mint leaves and dark chocolate ~ summer eating doesn't get any better! The zippy flavor of the fresh mint paired with an extra quantity of dark chocolate makes this the best mint chip ice cream I've ever tasted.
The minute the weather starts to warm up I start dreaming about ice cream flavors. My youngest daughter and I made our first trip of the season to our favorite ice cream shop the other night after dinner, I got Bourbon & Coffee, she got Chocolate Gooey Brownie, and I'll have fabulous ice cream flavors swirling around in my brain from now until the end of August, when I'll finally give it a rest until the next season.
This fresh mint chip ice cream is fancy ice cream shop quality made right in your own kitchen
Ingredients:
1 cup heavy cream
2 cups half and half
1 large handful fresh mint leaves about 1 cup, lightly packed
4 egg yolks
1/2 cup sugar
4 ounces dark chocolate
2 teaspoons neutral oil canola, sunflower.