Nutella Cake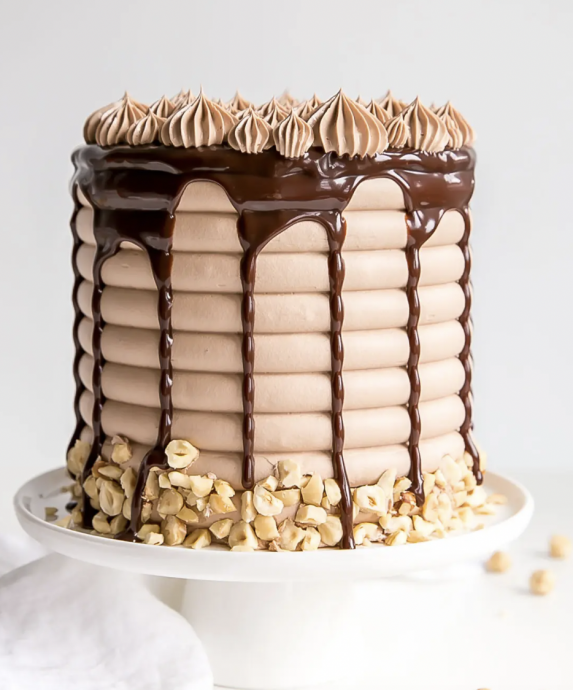 This Nutella Cake is six layers of pure decadence! Delicious chocolate cake layers, Nutella buttercream, and Nutella ganache.
You are going to be eating this buttercream with a spoon! SO good. I've made a variation of this Nutella buttercream before in my Nutella Banana Cake, and it's honestly one of the best things ever.
Adding something like Nutella or peanut butter to frosting can be tricky, because not only does it add sweetness, it can change the consistency of the frosting (make it softer) if you add too much. It's a delicate balance between getting the flavor through while still having a stable frosting to work with.
Ingredients:
Nutella Swiss Meringue Buttercream:
6 large egg whites
2 cup granulated sugar
2 1/2 cups unsalted butter cubed, room temperature but still cool
3/4 cup Nutella
Assembly:
chopped hazelnuts (optional)