Sausage Frittata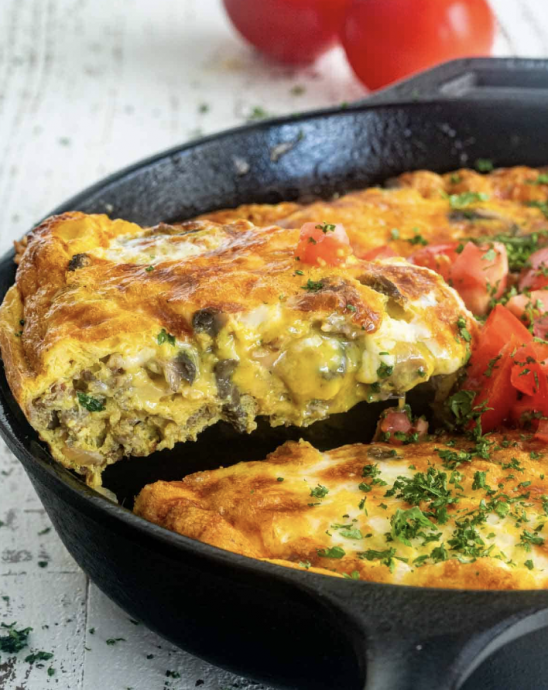 My Sausage Frittata with mushrooms is a totally satisfying 15 minute meal! Loaded with mushrooms and topped with lots of mozzarella, this frittata is so simple to make and perfect for any day of the week.
Here's a nice and easy frittata that you can make any day of the week. It's perfect for breakfast or brunch and sometimes we even enjoy it for dinner. Frittatas are so great because they're very versatile, you can pretty much put whatever you have in the fridge in them. This frittata is made with sausage and mushrooms, one of my favorite combinations.
This sausage frittata is an easy meal that you can make all in one skillet. You start it out on the stovetop and finish it off in the oven under the broiler. It's such a simple dish, but completely comforting and delicious.
Ingredients:
1 tablespoon butter
3 links sausages removed from casing
1 medium onion chopped
1 cup white mushrooms chopped, or cremini
6 large eggs beaten
salt and pepper to taste
1 cup mozzarella cheese