How to Make a Breakable Chocolate Heart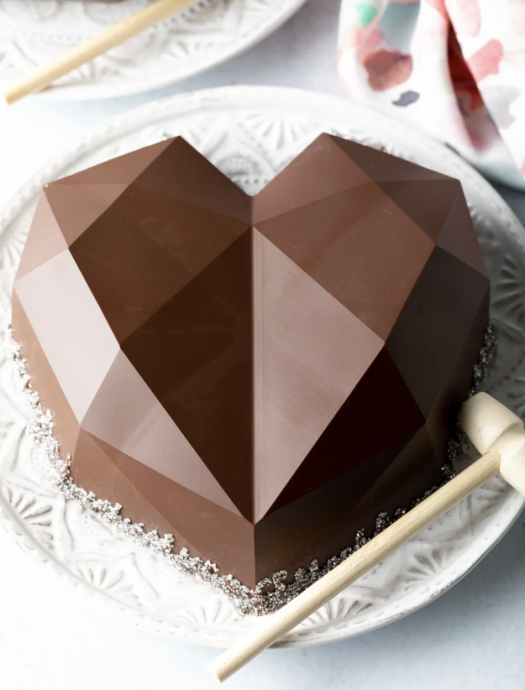 DIY Breakable Chocolate Heart – These edible heart-shaped gift boxes are fun to smash and delicious to enjoy with loved ones. Decorate and fill the chocolate shells with more sweet goodies for an extra special treat!
Sure, a box of chocolate is a nice gift for your Valentine. But why not take things up a notch this year and give a fun gift that really WOWs them? We have fallen head over heels for this playful edible gift idea…
Make a Breakable Chocolate Heart for someone you love and fill it with candy, truffles, chocolate-covered strawberries, or even an engagement ring! Then give it as a tasty surprise along with a tiny hammer for smashing, and let the recipient have at it.
You can make one heart mold to place over the top of a gift or treat. Or make 2 heart molds to fuse together for a solid heart box. Here we share tips for the best tools and chocolate to use, plus easy steps to create a fabulous treat that everyone will love!
Ingredients:
20 ounces melting chocolate wafers dark, milk, or white often called couverture chocolate
Sprinkles to decorate if desired