Vegetarian Quesadilla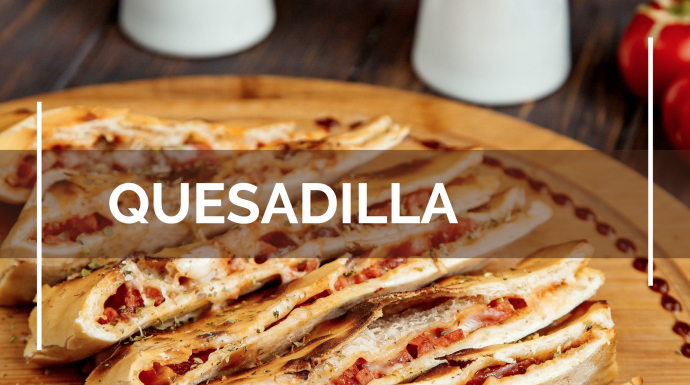 A staple in households across Mexico, this works best if you have a cast-iron or sauté pan that fits the tortilla, or you may use a griddle. Be sure not to overload the quesadilla with too much cheese or ingredients, to ensure even melting and for keeping the ingredients inside. This is a popular snack for kids, who may just want the cheese and tomato. You can top with Guacamole and/or Salsa, and Vegan Sour Cream, which is perfect.
Ingredients
Vegan butter or oil of choice
4 large whole-grain flour tortillas (6- to 8-inch)
1 cup grated vegan mozzarella
2 cremini or other mushrooms, sliced thinly
1 tomato, sliced thinly
2 green onions, sliced thinly
4 olives, diced
2 tablespoons minced fresh cilantro
Directions
1.Lightly oil a pan or griddle with the vegan butter. Place a tortilla in the pan. Sprinkle 1⁄4 cup of the cheese in the center of the tortilla, top with one-quarter each of all the ingredients. Fold the tortilla in half. Heat for a few minutes or until the cheese begins to melt.
2.Gently flip the mixture and continue to cook for a few more minutes. Covering the pan helps the cheese melt faster.
Variations
Create a spicy version by adding sliced jalapeño peppers.
Create an Italian quesadilla by using pesto, tomatoes, and vegan cheese.
You can create a large quesadilla by using two tortillas instead of one folded in half. Simply top the first tortilla with a second tortilla after adding your fillings. Gently flip while heating. Bon Appetit!