Steak Burrito Bowl Recipe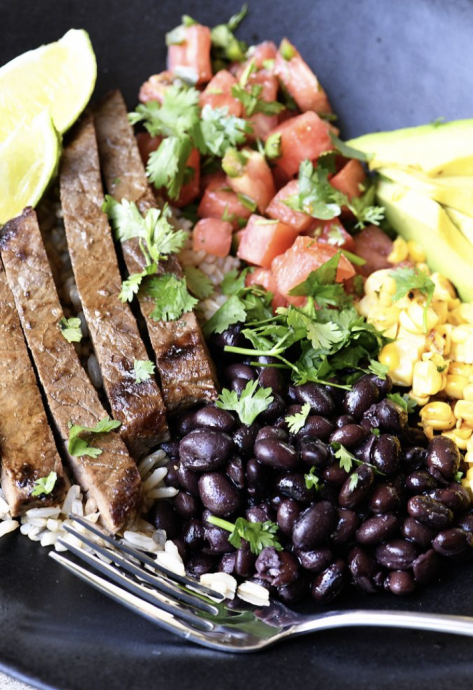 This delicious Steak Burrito Bowl recipe is loaded with juicy steak and other fresh, flavorful ingredients and rivals a restaurant favorite! Ready and on the table in minutes!
This quick, simple and scrumptious Steak Burrito Bowls recipe is so full of fresh flavor and is a favorite meal in my house. It's inspired by the burrito bowls found in a some Tex Mex style restaurants and is so easy to make. Since it's made fresh and can be customized to include your favorite toppings, I like it much better than restaurant versions. It's ready in minutes and perfect for weeknight meals or casual gatherings and I think you're going to love it!
Ingredients:
1 (2-pound) flank steak or your favorite cut of steak (cooked appropriately)
3 medium limes halved
1 teaspoon Stone House Seasoning plus more for seasoning at the end
1/2 cup fresh cilantro chopped
2 ears corn on the cob or 2 cups frozen corn kernels, thawed
2 cans black beans drained and rinsed
2 cups brown rice cooked
2 large avocados halved, pitted, and sliced
2 cups pico de gallo or salsa
sour cream optional