Damn Good BLT Pasta Salad with Creamy Jalapeño Cashew Dressing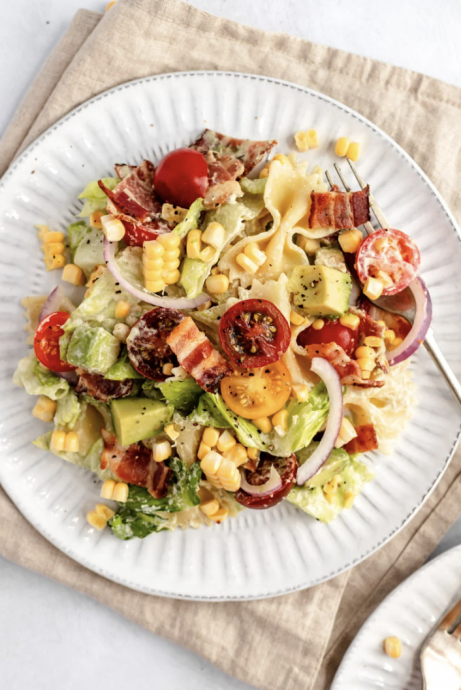 Damn good BLT pasta salad made with fresh corn, tomatoes, romaine lettuce, creamy avocado and crispy bacon.
This healthy, easy BLT pasta salad recipe is tossed in an incredible, creamy jalapeño cashew dressing for an unbelievably delicious twist on your favorite sandwich. Perfect for potlucks, BBQ's or enjoying for a healthy lunch or dinner!
Ingredients:
1 batch of jalapeno cashew cream dressing
For the pasta salad:
12 ounces bacon
10 ounces pasta of choice (I suggest bowties or large shells, gluten free if desired)
1 ½ cups corn, grilled, raw or sauteed
1 pint cherry tomatoes, halved (I love using heirloom cherry tomatoes for color variety)
½ medium red onion, thinly sliced
2-4 cups chopped romaine lettuce
1 slightly ripe but still firm avocado, diced