Cheesy Ranch Potato Bake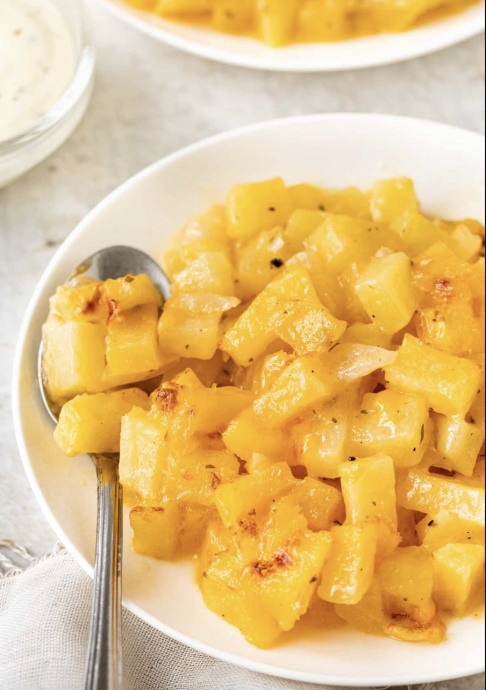 Cheesy Ranch Potato Bake is the ultimate buttery, fluffy potato recipe flavored with Ranch dressing and smothered in melty cheddar cheese.
This delicious potato bake is the perfect Side Dish to serve along with Roast Chicken, Tender Ribeye Steak, or any of your other favorite dinners. The filling, cheesy potatoes round out any meal and bring tons of their own delicious flavor.
2 tablespoons unsalted butter
1 yellow onion , diced
4 pounds russet potatoes , peeled and cut into ¼ inch cubes
1 teaspoon kosher salt
1/2 teaspoon coarse ground black pepper
1 cup ranch dressing
2 cups cheddar cheese , shredded