Parmesan Crusted Pesto Tilapia with Roasted Tomatoes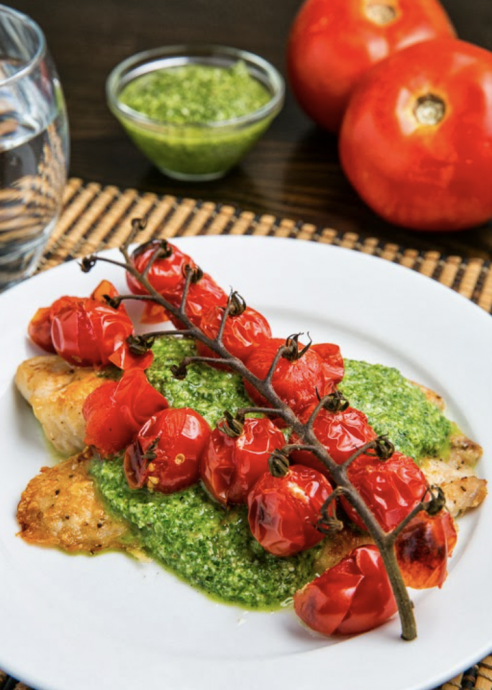 A light, simple and delightful tilapia fillet topped with melted parmesan, basil pesto and roasted tomatoes.
After making the summery version of the parmesan crusted pesto tilapia bruschetta I could not help but think to update this fall/winter version. The only difference between these recipes is that the summer version uses beautiful fresh ripe tomatoes but when they are not available this version works better, roasting the tomatoes to help concentrate and bring out more of their flavour. This dish could not be easier to make, you simply sprinkle the parmeson on the fillets and broil them along with the cherry tomatoes until the fish is cooked and the tomatoes have roasted up and started to burst. If you are looking for a tasty, quick and light dish you really cannot go wrong with this parmesan crusted pesto tilapia with roasted tomatoes!
Ingredients
4 (6 ounce) tilapia fillets
salt and pepper to taste
1/2 cup parmigiano-reggiano (parmesan), grated
4 cups cherry tomatoes or small tomatoes on the vine
1/4 cup basil pesto