Peach Brussels Sprouts Crunch Salad with Creamy Tahini Poppy Seed Dressing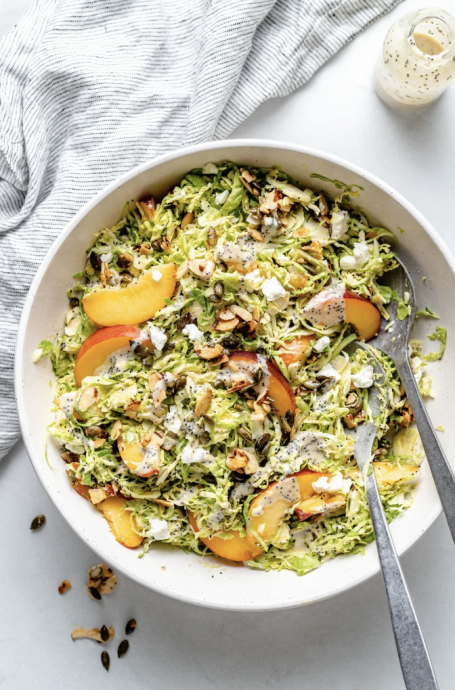 Gorgeous peach brussels sprouts salad with sweet & salty nuts and a creamy tahini poppy seed dressing. This vegetarian brussels sprouts peach salad is filled with a wonderful mix of textures and flavors.
Enjoy it for the perfect summer lunch or side dish on its own or with your favorite protein!
Ingredients:
1 batch tahini poppy seed dressing
For the salad:
1 pound brussels sprouts, outer yellow leaves and stems removed, and shredded
2 cups sliced peaches (from about 2 large or 3 medium peaches)
⅓ cup feta crumbles (optional but delicious!)
For the nut crunch mixture:
⅓ cup sliced almonds
1/4 cup raw pepitas (pumpkin seeds)
½ tablespoon pure maple syrup
Sea salt