Instant Pot Salsa Chicken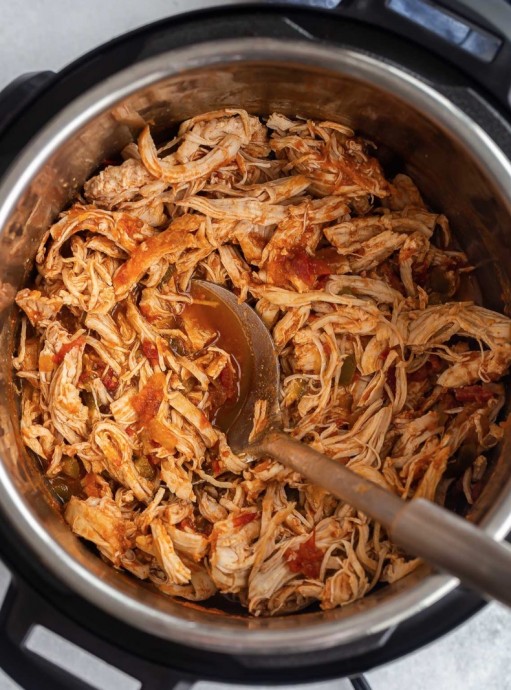 Salsa Chicken has to be one of my favorite ways to spice up chicken. I mean, it's just so simple!
You just cook the chicken in your favorite salsa, add a couple simple seasonings, and it's ready to go.
While I do love my Crockpot Salsa Chicken, it does require a little bit of planning ahead since it's made in the slow cooker.
Thanks to my pressure cooker, this Instant Pot Salsa Chicken is the perfect last minute dinner. Just toss the chicken and seasonings in the instant pot with some salsa, cook it for a few minutes, shred it up, and dig in.
Ingredients:
1½ cups tomato salsa
4 boneless skinless chicken breasts (2 pounds)
salt (omit if your seasoning has salt)
1 tablespoon low sodium taco seasoning