Summer Squash Fritters With Cheese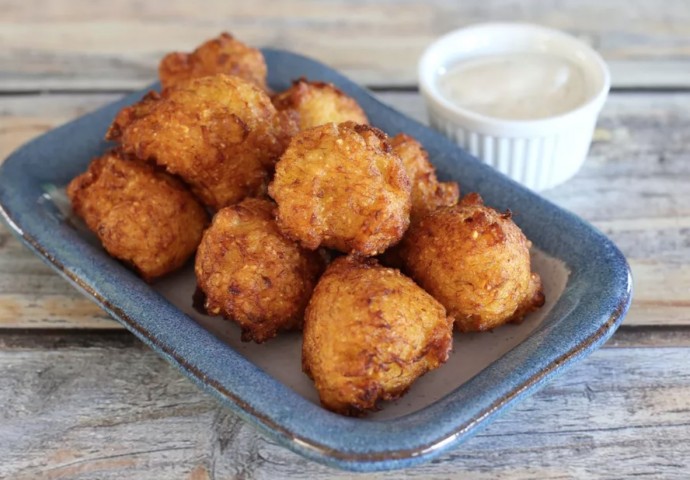 These summer squash fritters are made with the addition of shredded cheddar cheese. A bit of minced onion and cornmeal add flavor and texture to the simple fritters.
The fritters are great with Sriracha mayonnaise (see below), chipotle mayonnaise, or ranch-style dressing. They make a great snack or side dish.
Ingredients
3 to 4 (2 pounds) medium yellow summer squash
1 medium onion, finely chopped
1 cup shredded cheddar cheese
1/3 cup cornmeal
1/4 cup all-purpose flour
1 teaspoon baking powder
1 teaspoon salt
1/2 teaspoon freshly ground black pepper
1 large egg, beaten
1 bottle oil, for deep-frying