Easy Pico de Gallo (Low Carb, Keto, Gluten Free)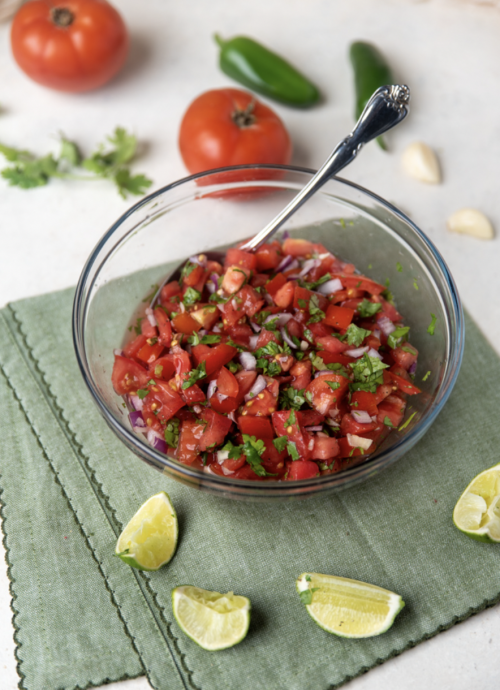 Just a handful of ingredients and very little time to make this easy fresh salsa, homemade pico de gallo recipe. A great recipe for the summer with zesty fresh flavor and just 3 net grams of carbs per serving. Pico de gallo, also known as salsa fresca, salsa cruda or fresh salsa is a versatile condiment served in Mexican cuisine to enjoy with tortilla chips, fish tacos, fajitas and many other proteins.
Authentic pico de gallo is made with Roma tomatoes, white raw onion or yellow onion, fresh cilantro, jalapeno peppers and fresh lime juice.
Ingredients:
2 cups diced fresh tomatoes Roma or see notes above
½ cup diced red onion
¼ cup fresh cilantro chopped
1 tablespoon jalapeno pepper seeds removed, minced
1 fresh lime juiced
2 cloves garlic minced
½ teaspoon cumin
¼ teaspoon salt
⅛ teaspoon pepper