Heirloom Tomato Salad With Buttermilk Ranch And Crispy Shallots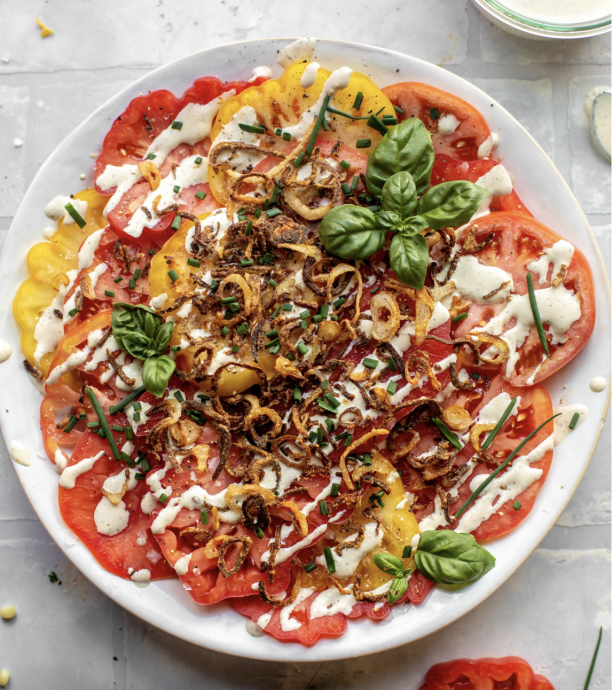 This tomato salad with ranch dressing is one of my favorite summer meals. Juicy sliced heirloom tomatoes, flaky salt, buttermilk ranch dressing, crispy shallots and tons of fresh herbs. It's light, delicious and the epitome of summer.
Could tomato season be any more perfect?!
Ingredients:
Buttermilk ranch
1 cup plain greek yogurt or sour cream
½ cup mayonnaise
½ cup buttermilk
3 tablespoons fresh chives or 1 tablespoon dried chives
2 tablespoons fresh dill or 2 teaspoons dried dill weed
1 tablespoon fresh parsley or 1 teaspoon dried parsley
2 teaspoons fresh lemon juice
1 teaspoon garlic powder
½ teaspoon onion powder
¼ teaspoon smoked paprika
Big pinch kosher salt and pepper
Salad
4 shallots, thinly sliced
3 to 4 tablespoons olive oil
Kosher salt and pepper
3 large heirloom tomatoes, sliced into ½ inch rounds
Fresh chives, for topping
Fresh basil, for topping
Fresh parsley, for topping