High Protein Blueberry Kale Smoothie Recipe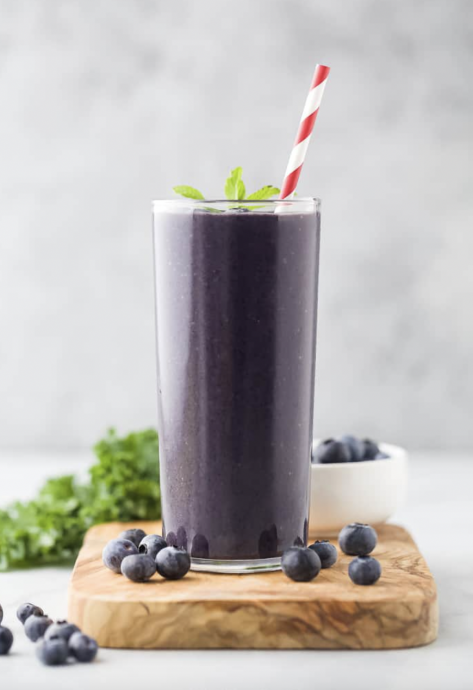 Want to work more protein into your diet? This quick & easy High Protein Blueberry Kale Smoothie Recipe is definitely a keeper. It's a fruity delicious drink that's full of fiber, antioxidants and more! Fuel your body with the energy and nutrients it needs.
This refreshing smoothie is packed with blueberries, kale and bananas for an ultra healthy breakfast or snack. It's a vegan and dairy-free treat that's high in fiber and low in calories. Plus, you can throw it together in 5 minutes and adjust the thickness to your liking with ease.
This smoothie recipe makes one serving, but it can easily be doubled or tripled to serve more people. I love garnishing my smoothies with mint leaves and fresh blueberries. They look so beautiful and taste even better!
Ingredients:
1/2 banana
1/2 cup frozen blueberries
1/4 cup fresh kale
1/4 cup unsweetened plain almond milk
1/2 cup water
1/4 cup ice cubes
1 scoop vanilla protein powder