Almond Fig Cake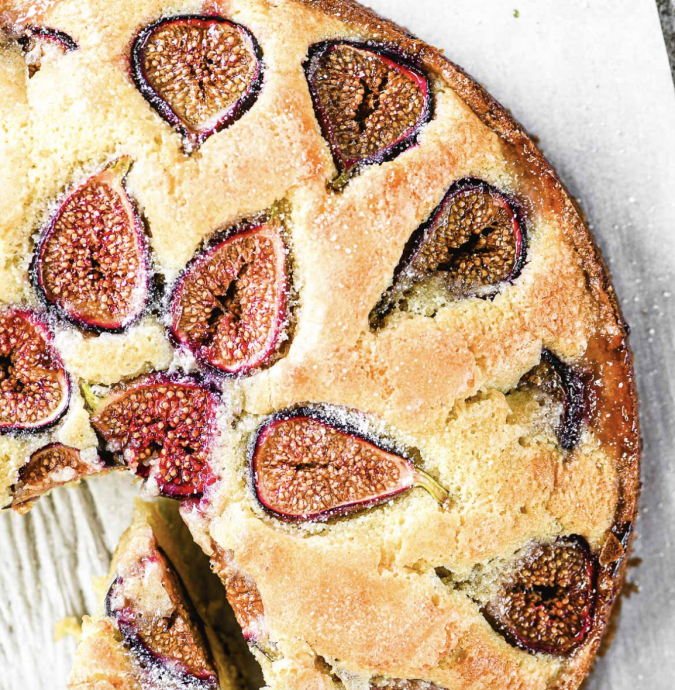 My almond fig cake made with Black Mission figs is a lovely, not too sweet coffee cake in the Mediterranean tradition that's great for breakfast, snacking, or dessert.
Perfect for late summer into fall, or whenever you happen to find fresh figs, which could be any time between June and October. When it comes to fresh figs, she who hesitates is lost ~ you might not see them a second time! Fresh figs are a delicacy that should never be passed up, so this easy almond fig cake recipe is a great one to have in your repertoire. Make it for friends, neighbors, office mates, or just for yourself ~ it stays moist for days.
Ingredients:
1/2 cup unsalted butter, at room temperature
1 cup granulated sugar, plus more for sprinkling on surface of cake before baking.
3 large eggs, at room temperature
1 tsp almond extract
1 tsp ground cardamom
1 cup all purpose flour
1/2 cup almond flour
1 tsp baking powder
1/4 tsp salt
1/2 cup sour cream (you can substitute full fat yogurt)
12 ripe figs, sliced in half.