Baked Breaded Chicken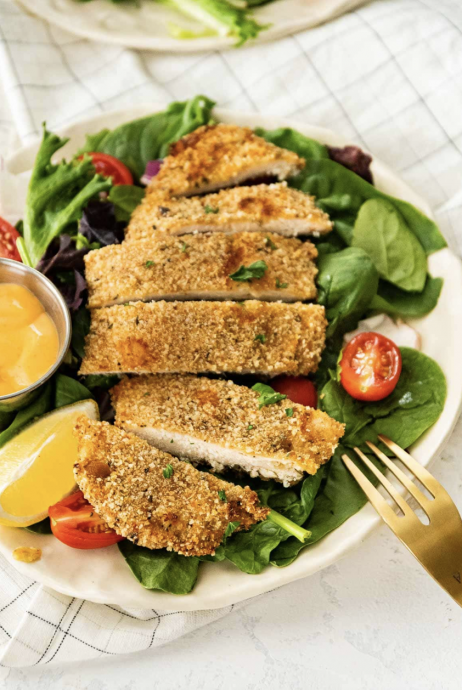 Baked Breaded Chicken is perfectly seasoned with a basil, oregano, and panko breadcrumb coating that's just as crispy as fried chicken. Ready in 40 minutes!
This crispy chicken recipe has quickly become an all-time family favorite weeknight meal! Everybody loves it because the juicy chicken is packed with flavor and finished off with a perfect coating of crispy breading. I love these Oven-Baked Breaded Chicken Breast Fillets because they're so easy to make, and baked in the oven in 30 minutes.
They're perfect for nights when you don't have time for anything too fussy. The breaded chicken cutlets are prepared in a matter of minutes with super simple ingredients. Then you just pop them in the oven. When they're done, they're just as crispy as fried chicken, but without all the work!
Ingredients:
4 chicken breast halves , boneless, skinless
1 teaspoon kosher salt
1/2 teaspoon ground black pepper
2 tablespoons olive oil
2 large eggs
2 cups dry bread crumbs
1 teaspoon dried basil leaves , optional
1 teaspoon dried oregano , optional