Zesty Ground Turkey Tacos (or Ground Chicken Tacos)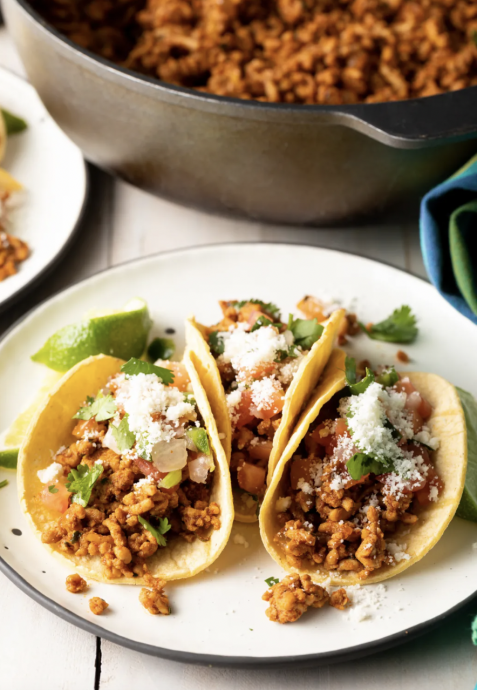 Zesty Ground Turkey (or Chicken) Tacos – Make this easy, healthy, versatile and delicious taco meat recipe with your choice of ground turkey or ground chicken!
Tacos are basically held parties. Tasty tortillas loaded with a savory filling and fresh toppings are exciting for the whole family. Each bite includes a bit of everything and is utterly satisfying while still making you want more.
We wanted to share an easy taco filling recipe, something lighter and leaner than standard ground beef tacos, but still packs BIG flavor. Because let's be honest – one taco is never enough…
So we swapped the red meat for healthier ground turkey! Not only does using ground turkey (or chicken!) cut the fat and calories, you still get a great serving of protein without losing any of that crave-worthy classic taco meat flavor you know and love.
Ingredients:
2 tablespoons oil or butter
1 medium onion peeled and chopped
5-6 cloves garlic minced
¼ cup chopped cilantro
2 pounds ground turkey or ground chicken
2 tablespoons ancho chile powder
2 teaspoons ground cumin
2 teaspoon ground smoked paprika
2 teaspoons salt
2 teaspoons tomato paste
16 Flour, corn, or low carb tortillas
Possible Garnishes: Pico de gallo salsa, avocado, guacamole, Cotija cheese, limes