Roasted Red Pepper Pinwheels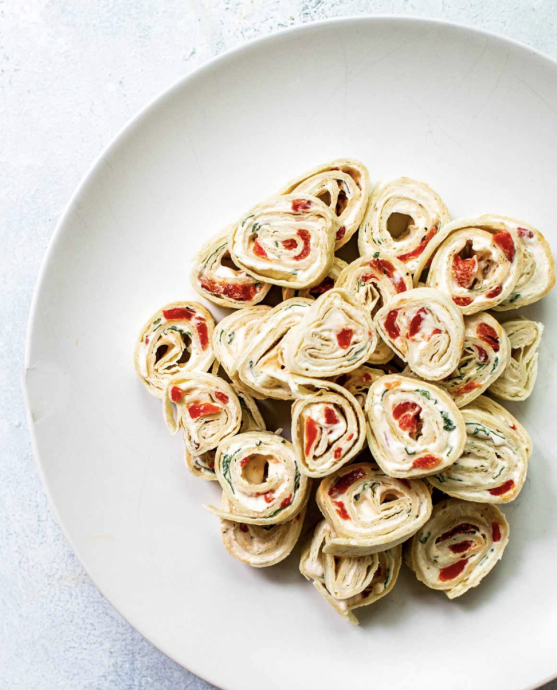 These tortilla pinwheels are so easy to make and great for parties, potlucks, BBQs or anytime you want a super simple appetizer or snack. For this version, I combine roasted red peppers with fresh basil and cream cheese for a simple and delicious roll-up. I'm also sharing ideas for other versions you'll want to try, too!
Tortilla pinwheels are what to make when you need a party appetizer or snack for game day but don't want something high-maintenance. They're simple and endlessly customizable and one of my favorite versions is this roasted red pepper roll-up. Five ingredients, easy to prep, and even easier to eat – plus, you can make them ahead. Winning.
Ingredients
8 ounce whipped cream cheese
1/3 cup chopped roasted red peppers
1/4 cup thin-sliced basil
1/2 tsp kosher salt
4 burrito-sized (10-inch) tortillas