Pumpkin Spice Latte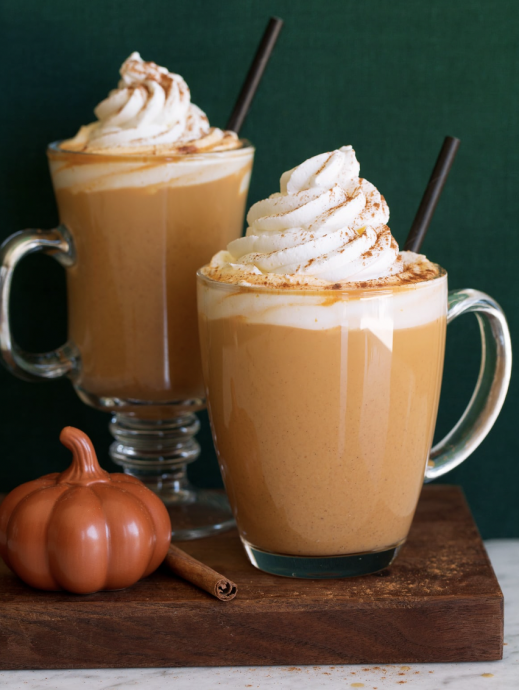 A homemade Pumpkin Spice Latte that's just as good as Starbucks if not better! Plus it can be made at a fraction of the cost and enjoyed in the comfort of your own home in your pjs. It's the perfect cozy way to welcome autumn!
This simple, sip-able drink is made with pumpkin puree, creamy milk, strong coffee or espresso, a sweet whipped cream topping, and crucial ingredient – plenty of flavorful pumpkin pie spice!
It comes together quickly and there are a several different ways you can make it (see ideas below). Plus with this recipe you can make it year round rather than waiting for the local coffee shop to make it seasonally.
Ingredients:
Whipped topping
1/2 cup heavy cream
1 Tbsp granulated sugar
Latte
2 cups 2% milk
6 Tbsp canned pumpkin puree
3 Tbsp brown sugar, or to taste
1/2 tsp pumpkin pie spice, plus more for garnish
1 tsp vanilla extract
3/4 cup strong brewed coffee or espresso (can use 1/4 cup more for stronger flavor)
Orange gel food coloring or natural food coloring (optional)