Buttery Garlic Knots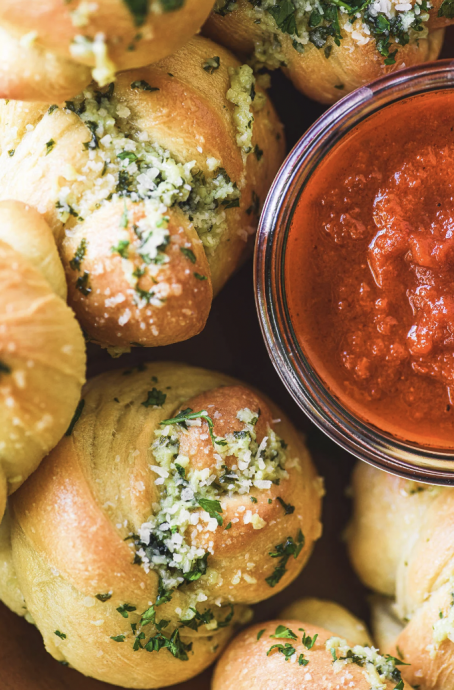 Buttery garlic knots made with homemade or store bought pizza dough brings everybody to the table ~ they're yummy dinner rolls, or an appetizer with marinara sauce for dipping!
Buttery garlic knots are the first thing anybody grabs for on any table, that's just a fact. So why not make your friends and family happy and give them what they crave ~ soft, pillowy, fragrant garlic knots fresh from your oven. They are not difficult, promise! Garlic knots are nothing more than knotted strips of pizza dough bathed in a heavenly garlic butter sauce. I'll take you through it step by step.
Ingredients:
1 lb batch homemade pizza dough that has been risen and punched down. You can also use store bought pizza dough. recipe here.
olive oil, for brushing
1/2 cup unsalted butter
6 cloves garlic, finely minced or pressed through a garlic press
1 tsp coarse salt
2 Tbsp parsley, finely minced
garnishes
Parmesan cheese
coarse salt, optional