Kielbasa Soup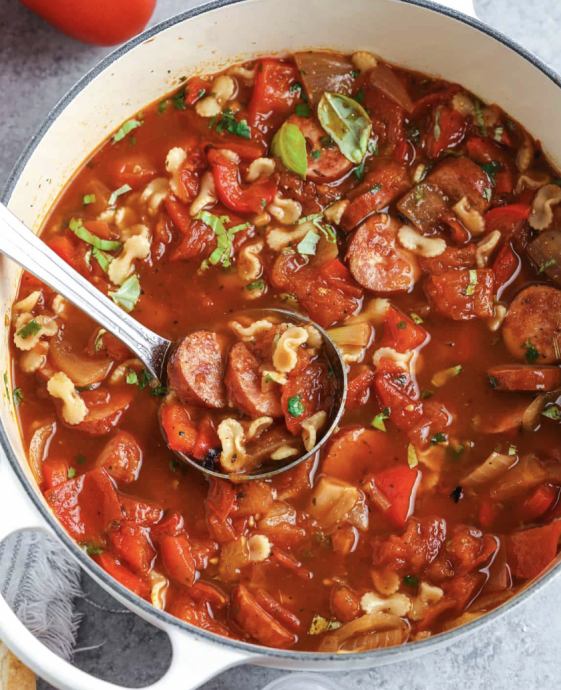 This belly-warming soup is so easy to make and my whole family loves it. Don't forget the crusty bread for dipping!
Thick and flavorful, kielbasa soup is as delicious as it is comforting. Serve it warm with crusty bread for a great meal!
Roasting vegetables deepens their flavor and chars the skins, making them smoky and sweet. Bulk up the soup by tossing in leftover bits of veggies from the refrigerator!
Make kielbasa soup for a filling summer dinner or for when those chilly nights appear!
Serve with a hunk of homemade garlic bread, cheesy bread, or fluffy dinner rolls to soak up all that delicious broth!
Ingredients:
2 pounds fresh tomatoes*
1 red bell pepper
1 medium onion chopped
3 cloves garlic minced
2 tablespoons olive oil
1 tablespoon balsamic vinegar
1 teaspoon Italian seasoning
4 cups beef broth
12 oz Kielbasa or smoked sausage, sliced ½-inch
1 parmesan rind optional, (see note below)
1 tablespoon tomato paste
½ cup mini pasta such as ditalini, mini shells, or elbows
4 tablespoons parsley fresh chopped
2 tablespoons basil fresh chopped
garnish (optional)
parmesan cheese fresh, grated
parsley