Maple Pecan Bars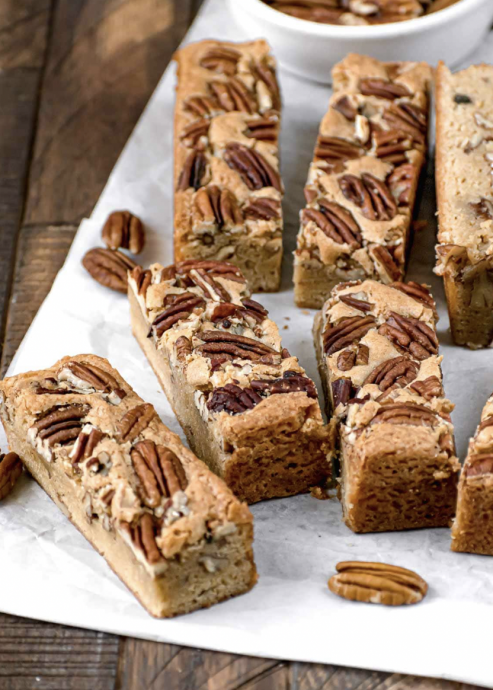 Maple Pecan Bars are the perfect crunchy and buttery treat that just melts in your mouth! Made with brown sugar, maple, butter, and topped with pecans.
Maple Pecan Bars are the perfect addition to any dessert table. It has the perfect balance with the buttery maple syrup mixture and crackly pecan layer for a chewy and crunchy bar recipe that's absolutely irresistible. The deep rich maple syrup and brown sugar flavor make it a delicious fall dessert or wonderful holiday party treat.
This sweet pecan mixture is inspired by a classic pecan pie. But, this recipe makes it into easy pecan pie bites, that you can slice into squares and share. The amazing dessert is easy to transport in its square baking dish so you can take it along to bake sales, parties, and potlucks for everyone to enjoy.
Ingredients:
1 1/4 cups brown sugar , packed
1/2 cup unsalted butter , melted
1/4 cup maple syrup
2 large eggs
1 3/4 cups flour
1 teaspoon baking powder
1 cup pecans , chopped (divided)