Turkey Meatballs Baked With Parmesan Cheese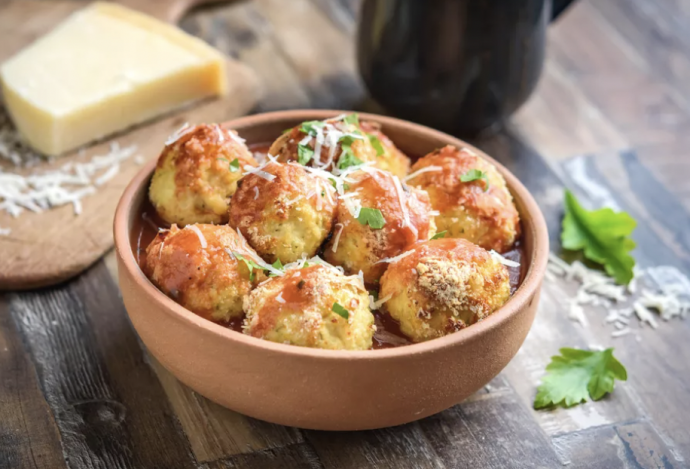 These meatballs are made half with white meat ground turkey and half with turkey thighs to turn out moist and delicious. Wonderful in spaghetti sauce, these turkey meatballs also make delicious little appetizers with a glaze or sauce.
These meatballs are excellent, especially if you are trying to stay away from red meat. You can't tell the difference.
Ingredients
2 pounds ground turkey
3/4 cup grated Parmesan cheese
3/4 cup soft fresh breadcrumbs
1 large egg, lightly beaten
2 teaspoons dried Italian seasoning, or blend of dried oregano and basil
2 teaspoons dried parsley flakes
1 teaspoon garlic powder
1 teaspoon salt
1 dash freshly ground black pepper
3 to 4 tablespoons fine dry breadcrumbs