Sheet Pan Smashburger Fries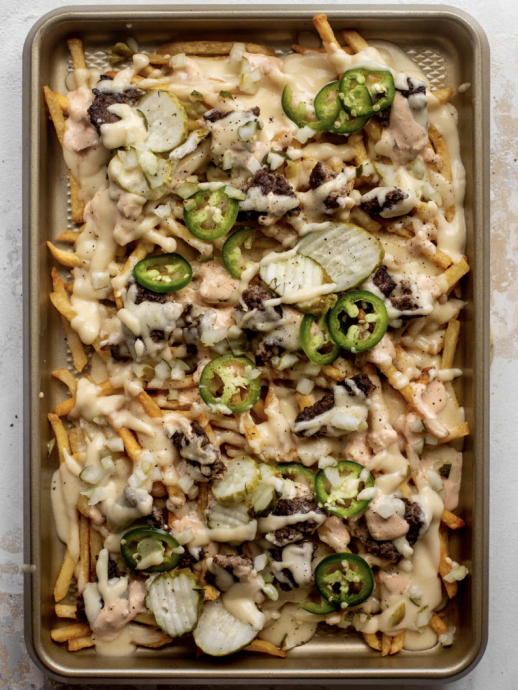 Smashburger fries are the best weekend snack. They are a hit for game day, any appetizer or a lazy sunday. Crispy, thin fries, topped with cheese sauce, tiny smashburger pieces, house sauce, pickles and jalapeños. One of the best things ever!
I mean, smashburger fries. Cheeseburger fries! Crispy crunchy oven fries topped with cheese sauce, a few smashburger pieces, dipping sauce, pickles and more.
These probably don't need many words. They are the best combination of delicious, weekend game day food and a sheet pan mess that everyone loves.
Ingredients:
1 (26 ounce) bag frozen, crispy french fries
½ pound ground beef
kosher salt and pepper
2 tablespoons all-purpose flour
2 tablespoons butter
1 cup milk
2 ½ cups freshly grated white cheddar
pickles, whole or diced, for serving
thinly sliced jalapeños, for serving
Thousand island
1 cup mayonnaise
2 tablespoons ketchup
2 tablespoons dill relish
2 tablespoons freshly grated onion
1 teaspoon honey
1 teaspoon apple cider vinegar
½ teaspoon smoked paprika