Salted Caramel Turtle Brownies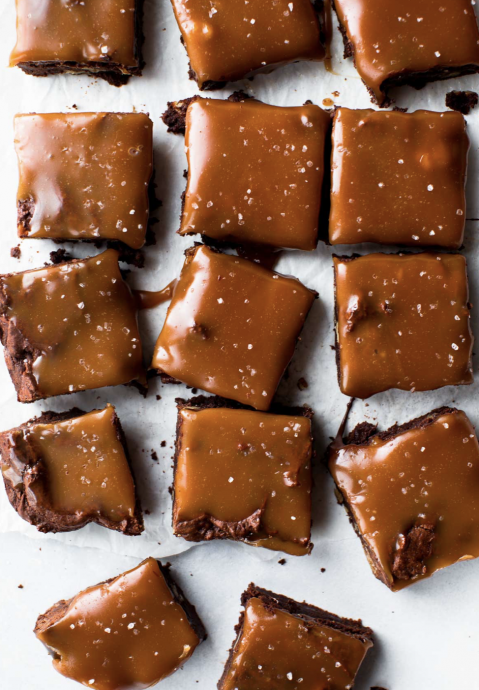 Homemade salted caramel turtle brownies begin with a batch of one bowl homemade brownies and are topped with pecans, homemade salted caramel, and a sprinkle of sea salt. They're rich, decadent, and impress every time!
Layering the caramel inside the brownies resulted in burnt edges and the caramel layer virtually disappearing. I kept imagining how perfect these calorie bombs would be so I tried one more time. Success! Aren't we all motivated by dessert?
Learn from my mistakes and follow this recipe closely. Let's get started!
Ingredients:
3/4 cup (12 Tbsp; 175g) unsalted butter
one 4 ounce (113g) semi-sweet chocolate bar, coarsely chopped*
2 cups (400g) granulated sugar
3 large eggs, at room temperature
2 teaspoons pure vanilla extract
1 cup (82g) unsweetened natural or dutch-process cocoa powder*
1 cup (125g) all-purpose flour (spoon & leveled)
1 teaspoon salt
1 cup (120g) chopped pecans
1 cup (180g) semi-sweet chocolate chips
1 cup (full recipe) homemade salted caramel