Italian Dressing Chicken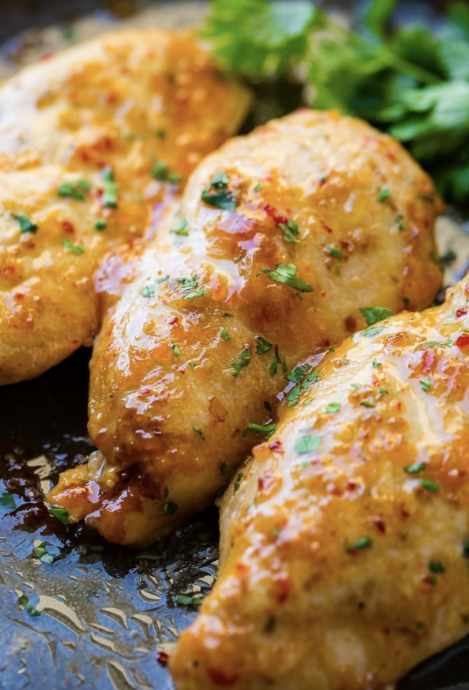 This Italian Dressing Chicken is the best way to use up that last bit of jam left in the jar. Mix in a little Italian dressing to make an easy chicken marinade, then bake. Seriously, that's all there is to this recipe!
We start with a simple breast of chicken and then just three more ingredients — apricot jam, Italian dressing, and garlic powder — to add a stitch more flavor. As everything bakes in the oven, the Italian dressing chicken marinade seeps into the chicken, making it packed full of flavor and a perfect standalone dish, served over pasta or even shredded on top of salad.
Ingredients:
4 Chicken Breasts Boneless Skinless
1/3 Cup Apricot Preserves
Dash Garlic Powder
2/3 Bottle Italian Dressing or less