Garlic Parmesan Pull-Apart Bread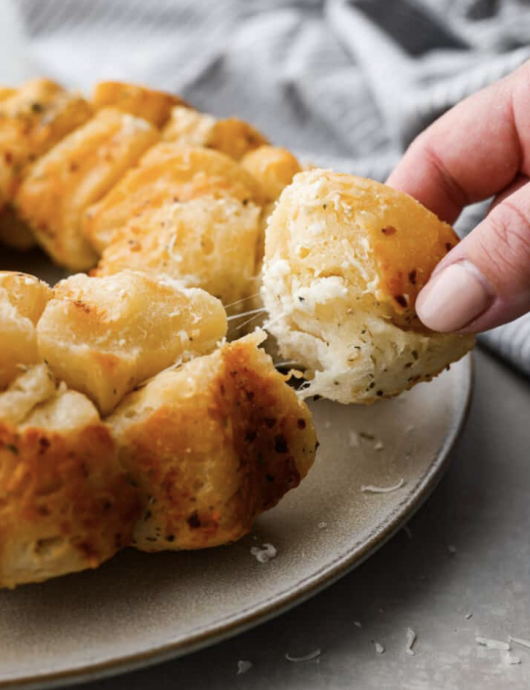 This garlic parmesan pull-apart bread is soft, flavorful, and beyond easy to make! It's filled with cheesy garlic flavor and is just the perfect size for dipping in all of your favorite sauces!
This garlic parmesan pull-apart bread is one of my family's all-time favorite sides. It tastes heavenly served up with some homemade marinara or alfredo sauce for dipping! However, the best part about this recipe is the fact that you only need a can of Grands biscuits and a couple other simple ingredients to whip it up. It really doesn't get any easier than this!
Garlic parmesan pull-apart bread makes dinner a breeze. I love that all I have to do is mix all of the ingredients together and then throw them in the oven! These rolls are the perfect side. They're great paired with anything from pizza to pasta or just served as an appetizer! My family loves having them around to munch on for game days. I know they'll be just as much of a hit at your house! You just really can't go wrong with warm bread smothered in butter, cheese, and garlic.
Ingredients:
1 can refrigerated Grands biscuits not the flaky layers
1/2 stick butter
3 cloves of garlic minced
1/2 cup grated Parmesan cheese
1 tsp Italian Seasoning