Grandma's Famous Pumpkin Pie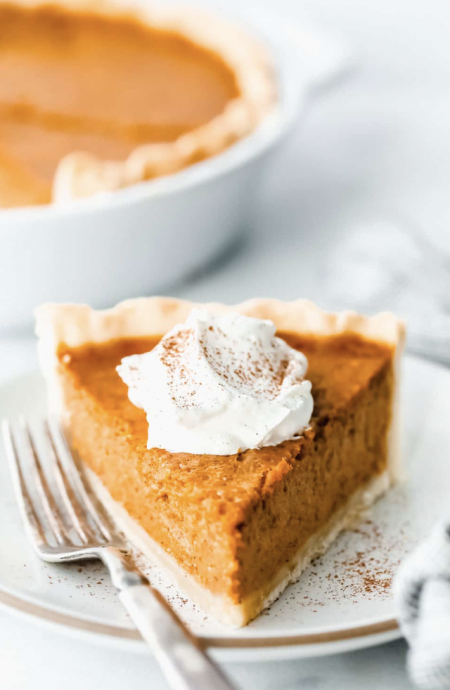 Grandma's famous pumpkin pie is smooth, thick, and creamy! A MUST for the holidays and the best when served with a big scoop of whipped cream on top!
My grandma was an amazing cook but an even better baker! I don't know anyone that could make better bread, cookies, and pies than her! And her pies… Those were truly a diamond in the rough! Her pies were truly the BEST! I would always go first for her cherry pie followed by pumpkin. Then another slice of cherry. Followed by another slice. There is always room for pie right??
The pie starts with her perfect pie crust! It's tender and flaky and totally melts in your mouth. Then the pumpkin filling is smooth, thick, and creamy! It's filled with the most delicious spices and flavors and really makes it the best pie around. While you are at it, you should try these Perfect Mini Pumpkin Pies. They are just as delicious and perfect for the little ones!
Ingredients:
Grandma's Perfect Pie Crust Recipe
3/4 cup granulated sugar
1 teaspoon ground cinnamon
1/2 teaspoon salt
1/2 teaspoon ground ginger
1/4 teaspoon ground cloves
2 large eggs slightly beaten
1 (15 ounce) can pumpkin or homemade puree
1 (12 ounce) can Evaporated Milk
Pecans for garnish optional
Whipped Cream optional