Pumpkin Spice Monkey Bread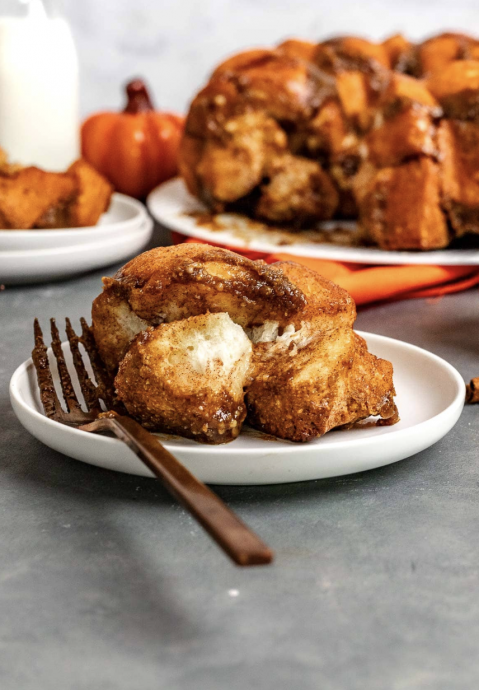 Pumpkin Spice Monkey Bread is the ultimate autumn treat perfect for Thanksgiving! Flavored with pumpkin puree, pumpkin pie spice, and brown sugar.
This Pumpkin Spice version is an excellent twist on it that you can serve for Halloween, Thanksgiving, or all through the fall!
t's that time of year again. Time for sweaters, leaf-peeping, and adding pumpkin spice to everything! Nothing says fall like the flavors of a Pumpkin Spice Blend, which is why we love adding a pumpkin punch to as many recipes as we can think of. Pumpkin Monkey Bread is one of our favorites so far!
The warm spices and pumpkin puree blend wonderfully into the cream cheese glaze. Then you pour the cream cheese glaze over the dough pieces in the Bundt cake pan. As it bakes the Monkey Bread absorbs the sweet, fall flavors from the ingredients for the perfect gooey, seasonal treat.