White Chocolate Cranberry Macadamia Bars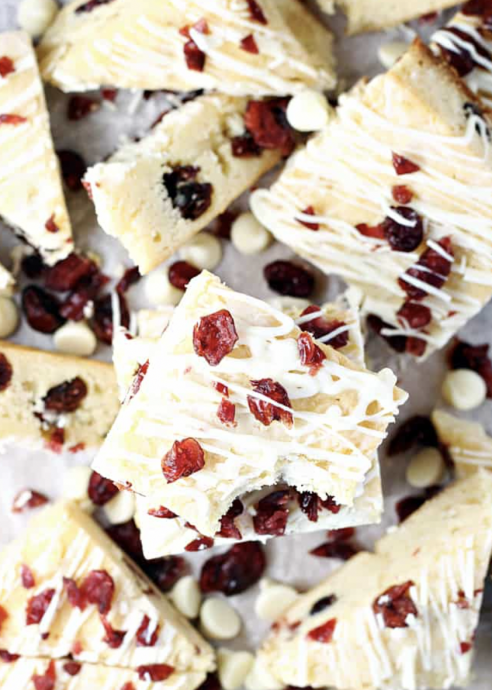 White chocolate cranberry macadamia bars — soft and chewy bar cookies loaded with dried cranberries, macadamia nuts and white chocolate. An easy holiday treat!
Cranberries. White Chocolate. Macadamia nuts. Three things I love in one delicious bar cookie, and let me tell you, these White Chocolate Cranberry Macadamia Bars are a heavenly combination of flavors.
These festive bars have melted white chocolate mixed right into the batter! Plus a drizzle of melted white chocolate on top.
And cranberries and macadamia nuts were meant to be together. Even better, these bars are so easy to make, and that's important at a time of the year when things can get kind of hectic.
These are one of those treats I had to hide from myself, because I just couldn't stop eating them! And I may have had them for breakfast once or twice.
Ingredients:
12 ounces white baking chocolate, chopped
1/2 cup butter, cubed
3 eggs, lightly beaten
1/2 cup sugar
1/4 teaspoon salt
1 3/4 cups all-purpose flour
2 teaspoons vanilla
1 cup macadamia nuts, coarsely chopped
2/3 cup dried cranberries
FOR GARNISH:
4 ounces white baking chocolate
1/4 cup dried cranberries, chopped