Sesame Beef and Broccoli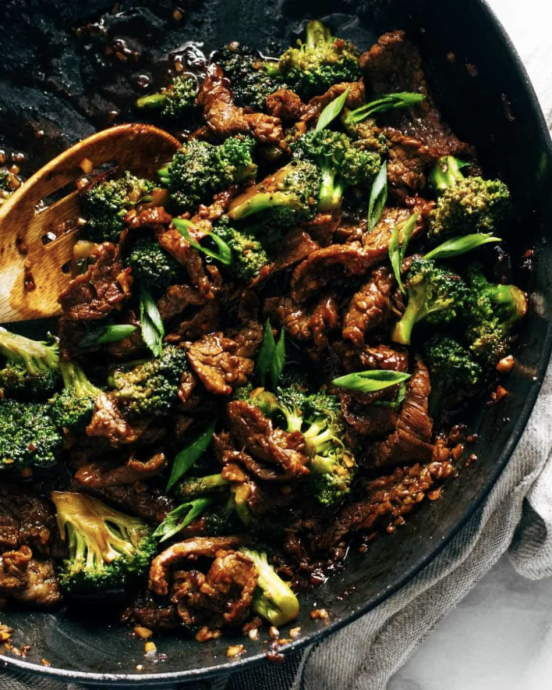 Sesame Beef and Broccoli! Full of protein, green broccoli goodness, and sticky-sweet garlic and ginger flavor. Perfect at-home takeout!
The prep time is minimal, the ingredients are mostly pantry staples, and the total time is low.
Sesame beef and broccoli is bold and big and just all-around here for us in this season. It's saucy seared meat, it's tender-crisp veggies, it's fresh, feel-good flavor. Get after it!
Ingredients
The Basics:
1 lb. beef flank steak, thinly sliced
1 head broccoli, cut into florets
2 tablespoons vegetable oil
3 cloves garlic, thinly sliced or minced
one 1-inch knob fresh peeled ginger, grated or sliced
white rice, brown rice, or cauliflower rice for serving
thinly sliced green onions for serving
The Sauce:
1/4 cup low sodium soy sauce
1/4 cup water
1/3 cup brown sugar (sub coconut sugar)
1 tablespoon sambal oelek
1 tablespoon rice vinegar (sub white vinegar)
1 tablespoon sesame oil
1 tablespoon cornstarch