Pumpkin Spice Angel Food Cake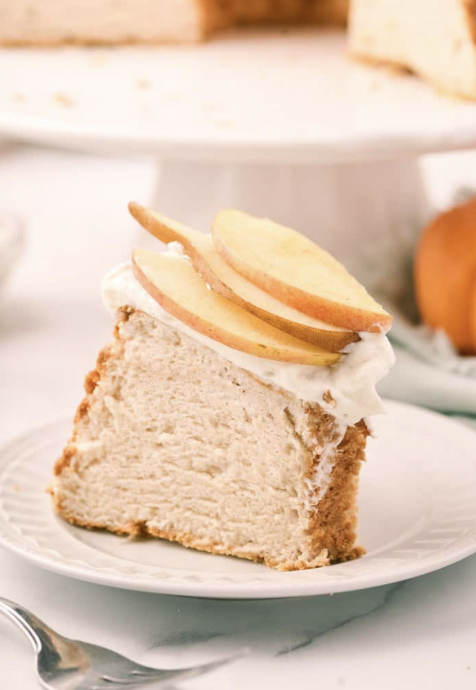 This light and airy pumpkin spice angel food cake will be a hit this fall. I share a secret technique that ensures this angel food cake is perfectly light and fluffy.
There's nothing like dipping your fork into a pillowy soft slice of angel food cake. This one is filled with pumpkin pie spice and topped with fall fruits like apples and pears in a fluffy coconut cream topping.
Angel food cake is very easy to make, but you have to be careful not to allow any egg yolk to mix with the egg whites, or else you won't be able to whip the egg whites into soft peaks. Save your egg yolks to make this delicious caramel custard.
Ingredients:
1 1/2 cups sifted powdered sugar
1 cup sifted all-purpose flour (use bobs red mill product)
1 teaspoon pumpkin pie spice
1 1/2 cups egg whites (10 to 12 large), at room temperature
1 1/2 teaspoons cream of tartar (use bobs red mill)
1 teaspoon vanilla extract
1 cup granulated sugar
TOPPINGS:
1 can coconut cream (13.5 oz), chilled in the refrigerator overnight and liquid drained
1 teaspoon pure vanilla extract
1 Bosc pear, thinly sliced
1 apple, thinly sliced