Ultimate Slow Cooker Pot Roast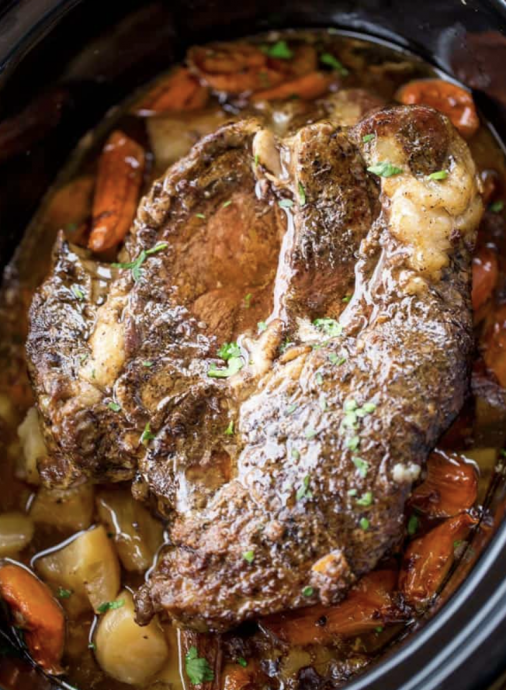 Ultimate Slow Cooker Pot Roast that leaves you with tender meat, vegetables and a built in gravy to enjoy them all with in just 15 minutes of prep! Perfect weeknight dinner!
Ultimate Slow Cooker Pot Roast is a perfect weeknight meal you can make with little effort the morning of and you can even prep the night before. This pot roast recipe is a pared down version of a recipe I used to use and adapted to give to client's who's children were going off on their own.
They wanted easy recipes they could make that would remind them of the meals I had made for them. This dish delivers on that promise offering a warm, hearty, healthy meal with little cooking knowledge needed and even without searing the meat you'll have a delicious meal!
Ingredients:
4-5 pound chuck roast
2 tablespoons canola oil
2 teaspoons Kosher salt
1 teaspoon coarse ground black pepper
1 teaspoon dried thyme
1 pound carrots peeled and cut into 2" chunks
2 pounds Yukon Gold potatoes peeled and cut into large chunks
2 cloves garlic minced
2 cups beef broth
2 tablespoons corn starch
2 tablespoons cold water
minced parsley optional, to garnish