Mushroom Swiss Burgers With Truffle Aioli Recipe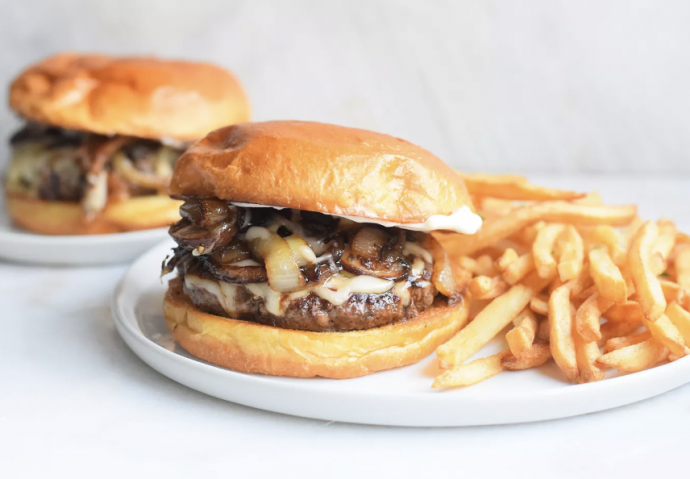 Caramelized onions, mushrooms, and Swiss cheese smother this burger in a blanket of deliciousness. It's easy to prepare, but it looks like it's from a fancy steakhouse. We served it on a decadent brioche bun and topped it all with a homemade truffle aioli. If you can't find truffle oil, the sauce is just as delicious without it. You can also make homemade buns if you like.
Serve these babies on a weeknight or for a fun dinner party. Some crispy fries on the side are a must.
Ingredients:
For the Burgers:
5 tablespoons butter, divided
1 small onion, thinly sliced
2 teaspoons salt, divided
2 cups mushrooms, sliced
1 teaspoon Worcestershire sauce
1/2 teaspoon dried thyme
4 brioche burger buns
4 (3-ounce) ground beef burger patties
1 teaspoon ground black pepper
1 cup Swiss cheese, or Gruyère, shredded
For the Truffle Aioli:
1/2 cup mayonnaise
1 teaspoon salt
1/2 teaspoon ground black pepper
1 teaspoon lemon juice
1/2 teaspoon truffle oil
1 garlic clove