Easiest Brazilian Cheese Bread (Pao de Queijo)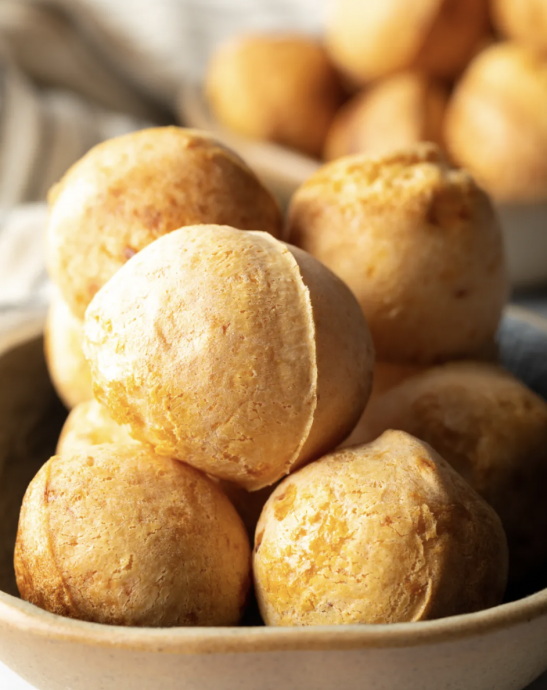 How to Make Brazilian Cheese Bread – An easy recipe for perfectly crisp on the outside, soft and cheesy on the inside Pão de Queijo. These tasty cheese puffs happen to be low carb, gluten-free, and keto-friendly!
Our family doesn't adhere to a strict gluten-free, keto, or low-carb diet. As you might have noticed, we tend to make a lot of comforting and carb-a-licious dinner and dessert recipes. However, we do love to strike a balance between indulgent and healthy dishes, and therefore like to make good-and-good-for-you snacks to enjoy between those decadent meals.
But just because a recipe is healthy doesn't mean it can't be rich, cheesy, and oh-so-satisfying!
Pao de Queijo, or Brazilian Cheese Bread, is an addictive street food that is popular in Brazil. And it's not hard to see why! These little cheese puffs have the consistency of a savory beignet, with a cheesy stretch in the middle.
Ingredients: