Ham and Cheddar Zucchini Frittata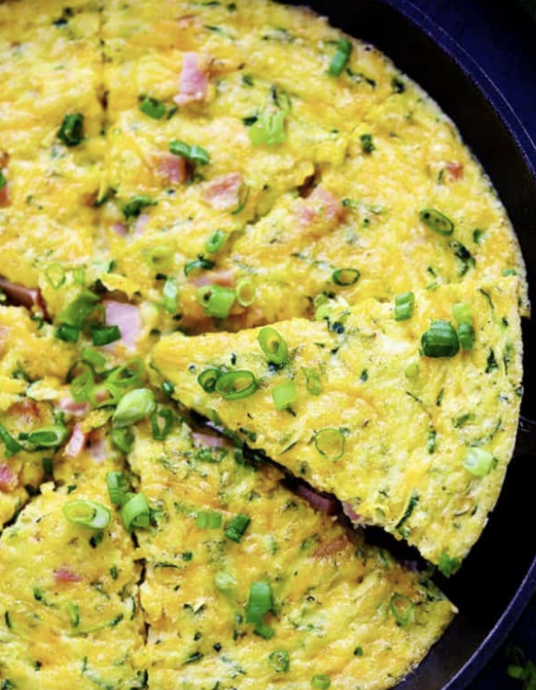 Ham and Cheddar Zucchini Frittata is filled with two cups of zucchini, ham, and cheddar cheese. It has such amazing flavor and will be devoured in no time at all!
Zucchini season is just about here and soon you will have so much in your garden you won't know what to do with it all! Even though it is just about time for an overabundance of zucchini, I LOVE eating it year round. Zucchini is actually my favorite vegetable with broccoli as a close second. There is always zucchini in my fridge!
I had way to many eggs, zucchini on hand, and ham that I decided to make a frittata!
Frittatas are one of my favorite breakfasts. They really come together in no time at all and I love that you can fill them with some of your favorite things. Cheese is a must of course and ham is one of my favorite things as well.
The great thing about this frittata is that it is filled with 2 cups of zucchini!! You can use up 2 whole cups in this frittata and it is delicious. I love the green specks inside of the frittata and it is just full of so much egg, ham, and cheese goodness.
Ingredients:
2 cups zucchini about 2 small size
2 tablespoons butter
6 large eggs
1/4 cup heavy cream
1 cup ham chopped
1 cup cheddar cheese
1 teaspoon salt
1/4 teaspoon pepper