Pretzel Crusted Chicken Skewers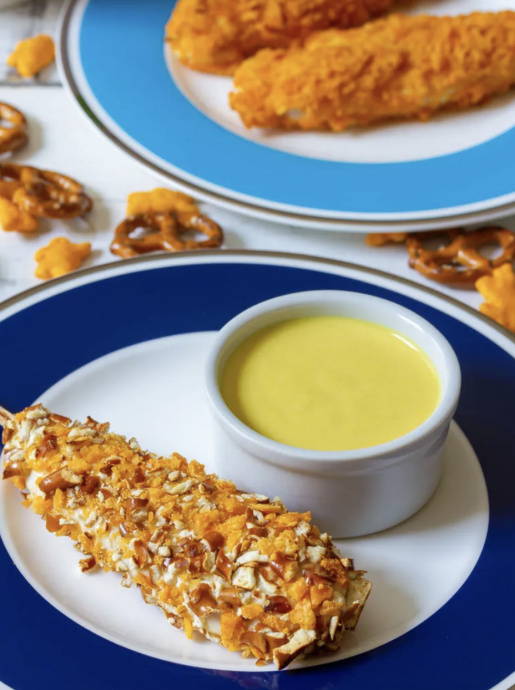 Cheesy Pretzel Chicken Kabobs – A kid-friendly chicken on a stick recipe that is loaded with flavor and is fun to make!
It's time for another Kitchen Conversation with Land O'Lakes! We're talking about going back to basics for back-to-school. And, even though we don't want to think about it YET, school is right around the corner. My family is busier than ever each fall, so I like recipes that the whole family can help prepare in a hurry.
My kids and I have been cooking up a storm all summer, making treats with fresh summer berries and grilled backyard favorites.
Now that they are getting older, I've loosened the reigns and let them take on a little more responsibility in the kitchen.
The first time we made these baked chicken tenders, we tried three crust variations: just cheese cracker breading, just pretzel breading, and a combination of both.
Ingredients:
For the Baked Chicken Tenders:
2 pounds chicken tenders, about 14
1/3 cup plain greek yogurt
1/2 teaspoon garlic powder
1/2 teaspoon salt
1 cup cheese crackers, any variety
1 cup crushed pretzels
4 tablespoons Land O Lakes® Unsalted Butter
14 bamboo skewers
For the Honey Mustard Sauce:
1 cup plain greek yogurt
1/2 cup yellow mustard
1/3 cup honey