Cranberry Apple Crisp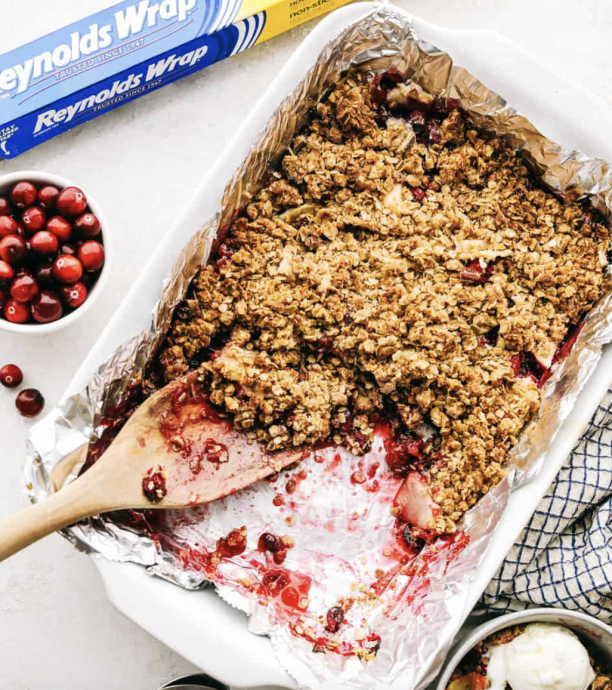 This Cranberry Apple Crisp have a sweet and tart fruit flavoring with a soft, buttery oat crumble on top for the perfect combination. This is a sweet and savory dessert that will be a family favorite during the holidays!
You can't go wrong with this cranberry apple crisp. The blend of two sweet fruits with a sweet and tart flavor that is the perfect combination among the oats. My favorite part is the subtle hint of pecans that are in the oats. It gives a nice, soft and crunchy topping. Add a scoop of vanilla ice cream overtop and your dessert is pure heaven!
Ingredients:
12 ounces fresh cranberries
3 cups Granny Smith apples peeled and chopped
1 cup sugar
3 Tablespoons flour
Crisp Topping:
1 and 1/2 cups old fashioned oats
1/2 cup brown sugar
1 teaspoon cinnamon
1/2 cup flour
1/4 cup pecans chopped
1/2 cup butter melted