Easy Sausage Gravy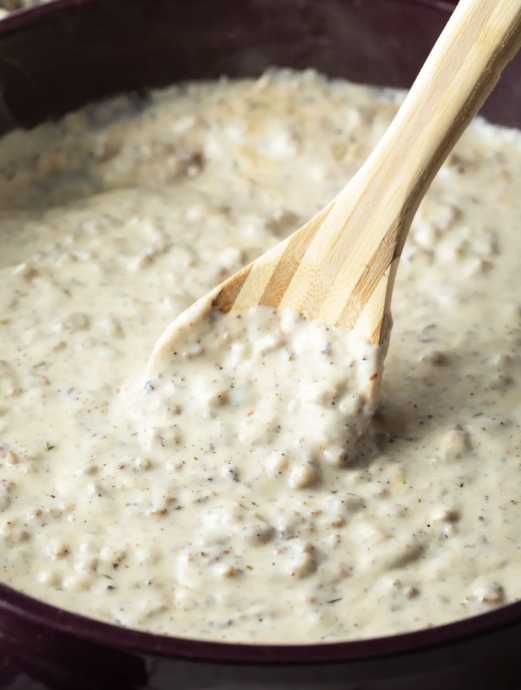 How To Make Easy Sausage Gravy – This simple gravy recipe is fast and so delicious, it will become a weekend staple. Southern Biscuits and Gravy just like grandma used to make.
No deep-south breakfast is complete, without a basket of hot fluffy biscuits and a skillet full of thick sausage gravy.
If you've never tried making biscuits and gravy before, you might not realize just how easy they both are to prepare.Contrary to popular belief, sausage gravy is just about the easiest sauce you will ever make! It's a rich topping, side dish, and protein all rolled into one.
The three key ingredients necessary to make sausage gravy are ground breakfast sausage, flour, and milk… Everything else is just gravy.
Ingredients:
1 pound bulk pork sausage (ground breakfast sausage)
1/3 cup all-purpose flour
3 ½ cups whole milk
1 teaspoon dried thyme
½ teaspoon salt
½ teaspoon ground black pepper
¼ teaspoon garlic powder