Creamy Lemon Crumb Bars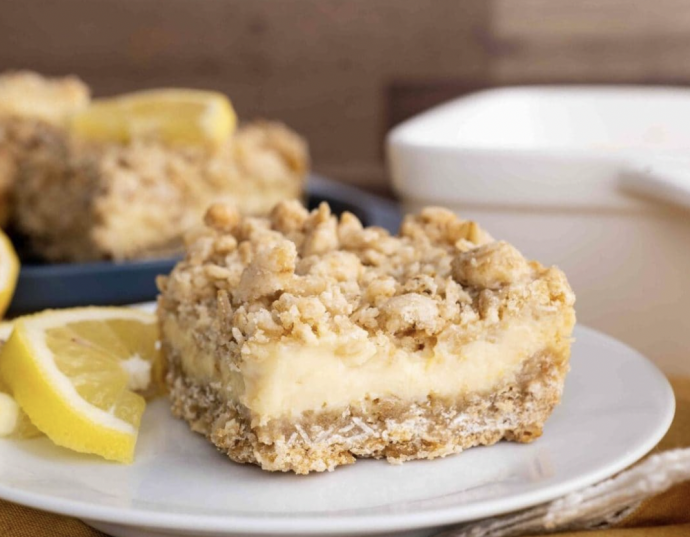 Creamy Lemon Crumb Bars with a quick oatmeal crumb base and a sweet, tart filling that is a cross between lemon curd and lemon cheesecake.
These Creamy Lemon Crumb Bars taste like a cross between a lemon curd bar and a lemon cheesecake bar sandwiched between the softest oatmeal cookie you've ever made. Take into account how easy they are to make and how bright these flavors are, and these bars will make you feel like Spring has arrived.
Ingredients:
1 1/4 cups flour
1 1/4 cups old fashioned rolled oats
1/2 teaspoon salt
1/2 teaspoon baking soda
1/2 cup sugar
1/2 cup light brown sugar , packed
3/4 cup unsalted butter , melted
1 teaspoon vanilla extract
1 (14 oz) can sweetened condensed milk
2 tablespoons finely grated lemon zest
1/2 cup fresh lemon juice
2 large egg yolks