Sour Cream Apple Pie With Streusel Topping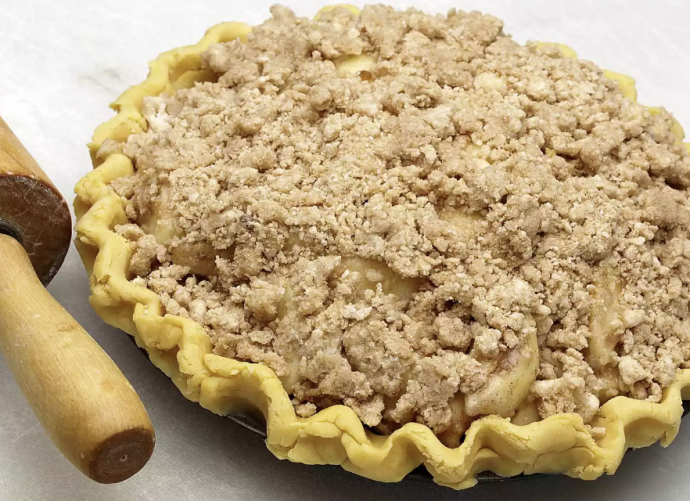 A tasty spiced streusel tops this sour cream apple pie. With no top crust, it eliminates much of the pastry work. This recipe includes an easy food processor pastry recipe, but you can cut prep time significantly with a frozen crust or refrigerated pastry sheet.
Feel free to add about 1/2 cup of chopped pecans to the crumb topping.
Ingredients
For the Pie Crust:
1 1/3 cups all-purpose flour
1 tablespoon sugar
1/2 teaspoon salt
4 tablespoons (2 tablespoons) unsalted butter, or shortening, chilled, cut into small pieces
3 to 6 tablespoons ice-cold water
For the Filling:
2 cups finely chopped tart apples, such as Granny Smith
3/4 cup sugar
2 tablespoons all-purpose flour
1/2 teaspoon pure vanilla extract
1/8 teaspoon salt
1 cup sour cream
1 large egg
For the Topping:
1/3 cup sugar
1 teaspoon cinnamon
1/3 cup all-purpose flour
1/4 cup (4 tablespoons) unsalted butter