The Most Delicious Honey Glazed Carrots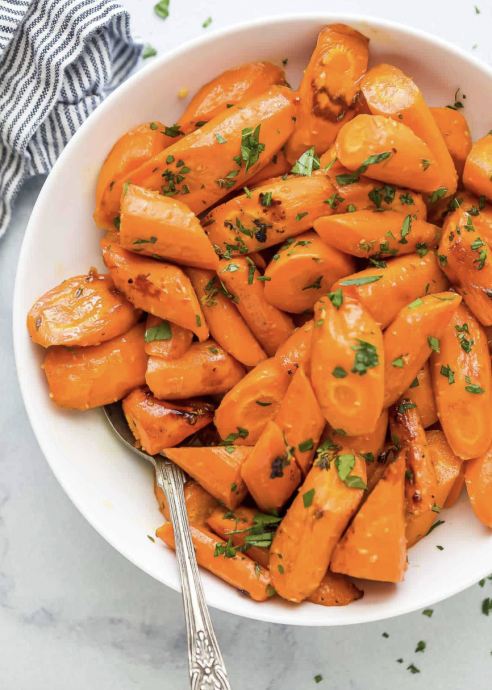 These Honey Glazed Carrots are sweet, savory and roasted to perfection in the oven. It's a great family-friendly (and healthy!) side dish.
When you toss the carrots with honey and roast them in the oven they turn into sweet caramelized goodness! And who doesn't want to eat that?! It's a tasty and healthy way to enjoy vegetables.
Ingredients:
2 lbs. of carrots, peeled and cut into 1–1.5" sticks
2 tablespoons of olive oil
1/4 cup raw honey
1 teaspoon fresh thyme
2 garlic cloves, minced
1/2 teaspoon salt
1/4 teaspoon pepper
Optional: flat leaf parsley for garnish